Custom Solution for Goodhoster website
Custom solution that includes E-Commerce platform optimized for selling and strong backend side that allows to control sold services by a few number of administrators and max level automation.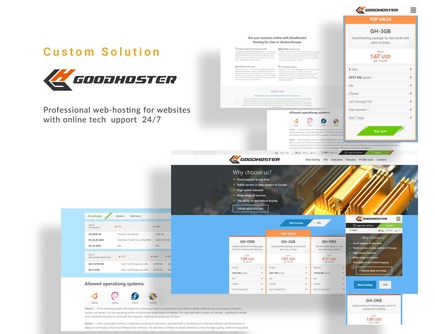 Strategy
&

Solution

&

Features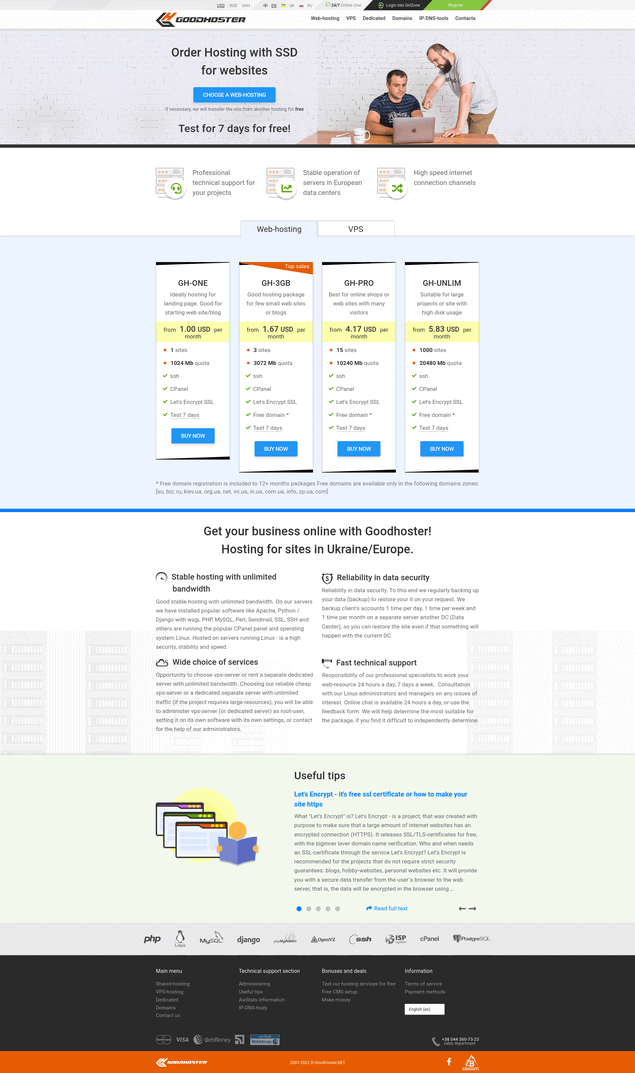 Customer requirements for the site:
Optimized for search engines.
Integration with payment systems.
Automated accounting system.
Fully automated VPS / Shared creation process.
Multiple level account system.
Ability for customers to control own services.
One of the projects our team supports the longest time. As per customer requirements Goodhoster was built with easy access to the company services for prospects and contains multiple level user account system with heavily supported datacenter management integration.
Front part of the website is optimized for search engines and gives ability for every newcomer customer to order required service in the matter of seconds. This is the part when automation hits.
Our system creates Virtual Private Servers based on chosen parameters, starts it up and instantly sends credentials to the customer. So, in few moments after order, portal user is ready to deploy own website and it happens without involving any staff.
Since payments gataways are integrated to the portal and accounting system works with minimal supervision by administrators - it's easy to order, try and pay for services. Isn't it what every business would like to possess?
Today Goodhoster portal saves a lot of time for owners and team can pay their attention to what really matters - customer support, everything else can be optimized and automated.
Get our specialist's advice