Victoria Estate Ecommerce Website
Real Estate agency website proposes easy way to find the home of your dream. Property filters, automated orders, five languages, intuitive design leads a customer from the homepage to the best offer on the market.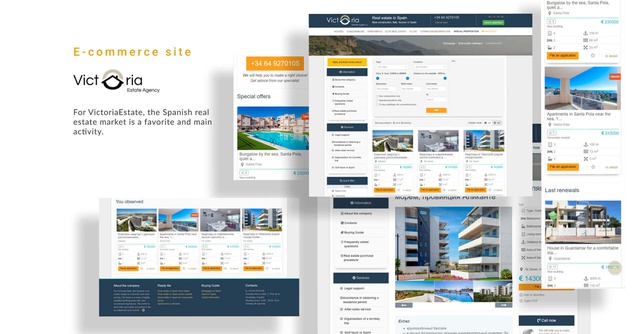 Strategy
&

Solution

&

Features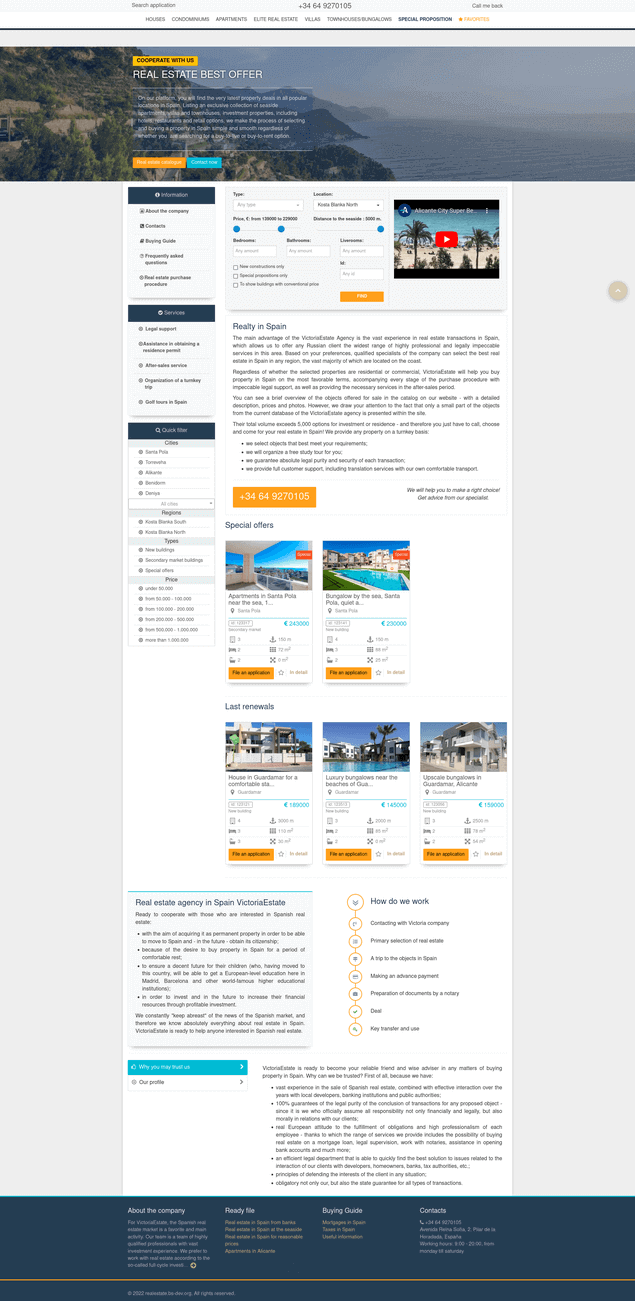 Customer requirements for the site:
Design should be modern and restrained.
Easy-to-use administrative part.
Maximum automation of the real estate orders.
Stable and high speed of the site.
Fully adaptive for any mobile device.
Multilanguage support.
Handy filtering for houses.

While working on this project we faced a difficult task - to develop in a short time a convenient E-commerce website that could handle a big amount of property objects.
Solution we developed includes powerfull filters that allows to get required objects with strong database optimization to keep it fast and reliable.
Get our specialist's advice